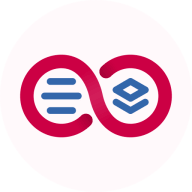 Make and restore backups of apps on your device and save app data to a user-accessible location. Supports backing up and restoring single or multiple apps.
Part of Neo Applications.
Fork of OAndBackup bringing support for new Android versions and updated looks.

Help translate it on Weblate: https://hosted.weblate.org/engage/oandbackupx/.

Requires root: Because it copies files from /data/data, /data/app and /system/app.
Status: Beta
Hint:
This app is available in both, F-Droid Main and IzzyOnDroid repos. For details on this, please
see here
.
WhatsNew:
Fix: Schedules ignoring specials in blocklists
Fix: Running schedules twice
Add: Fake schedules
Add: More tracing prefs
Fix: Add space to info chips



Wants root
Packages
Version 8.2.5 (2022-12-03)
Android Versions:
Permissions:
29 Libraries detected:
Download (5.4 M)
Version 8.2.4 (2022-11-25)
Version 8.2.2 (2022-11-23)