SoundCrowd
Music player with waveform support for music sets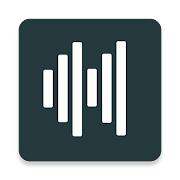 SoundCrowd is a free, lightweight, and open source music player in new and modern Android material design specialized for playback of long music files (DJ mix, live sets, audio books).
The primary feature of SoundCrowd is the generation of waveforms that visualize your music files while playback and can be used for precise seeking through gestures. With this you can navigate very quickly and easy to the positions you like even in very long mix sets and on smaller display sizes.
You prefer to listen to longer DJ mix sets and you are annoyed of the navigation with that small seek bars in common music player apps? So give SoundCrowd a chance and try it out today!

Features:
Easy and lightweight music player in modern Android material design
Waveform generation ability that can be used for navigation in music files
Simple and easy media browser for your music files with intelligent grouping of artists and albums
Easy and fast search function to filter all your music
Cue Points: With the star symbol you can mark your favorite parts in current track to be able to find it later again easily. To jump to a point, push the star symbol that appears on the waveform. To delete a point, simply push long on the point.
SoundCloud® support: Listen to music from your stream or your likes from the music streaming service SoundCloud®.
Packages
Version 3.4.0-release (2022-05-22)
Android Versions:
Permissions:
25 Libraries detected:
Download (3.7 M)
Version 3.2.0-release (2022-03-02)