CCDroidX
a build monitoring & alert tool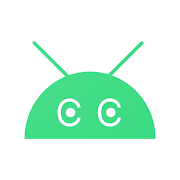 CCDroidX is to Android what CCMenu is to Mac and what CCTray is to Windows. CCDroidX is free, as in freedom, build monitoring & alert tool.
CCDroidX supports all pipelines that support CCTray. See CCTray Servers for a full list. Do note that CCDroidX does not support servers that requires basic auth for now. The feature will be released in future.

Anti-Features:
NonFreeDep: The application depends on a non-free application (usually Google Services) – i.e. it requires it to be installed on the device, but does not include it.
Packages
Version 0.0.4 (2022-05-05)
Android Versions:
Permissions:
28 Libraries detected:
Download (2.2 M)
Version 0.0.3 (2022-05-03)
Version 0.0.1 (2022-05-02)