MarsLogger
Camera and inertial measurement unit (IMU) data logger

MarsLogger is an app to record camera frames at ~30Hz and inertial measurement unit (IMU) measurements at ~100Hz synced to one clock source on Android (API 21+) devices.

Features:
25+ Hz camera frames and 100+ Hz IMU measurements for off-the-shelf smartphones priced 0+.
The visual and inertial data are synchronized to one clock.
The focal length in pixels and exposure duration are recorded.
Tap to lock auto focus and auto exposure so as to fix focus distance and exposure duration.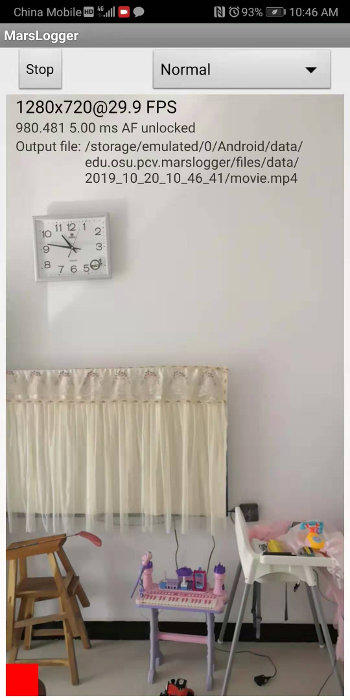 Packages
Version 2.0 (2020-12-28)
Android Versions:
Permissions:
11 Libraries detected:
Download (2.3 M)
Version 1.0 (2020-12-27)