OpenTripPlanner
multi-modal trip planning and navigation

Note: This app is no longer in active development – but still maintained.
An Android app for multi-modal trip planning and navigation using any OpenTripPlanner server.
More details on the app can also be found in the OpenStreetMap wiki.
NonFreeNet: Uses Google Maps.

Anti-Features:
NonFreeDep: The application depends on a non-free application (e.g. Google Maps) - i.e. it requires it to be installed on the device, but does not include it.
NonFreeNet: This application promotes or entirely depends a non-Free network service.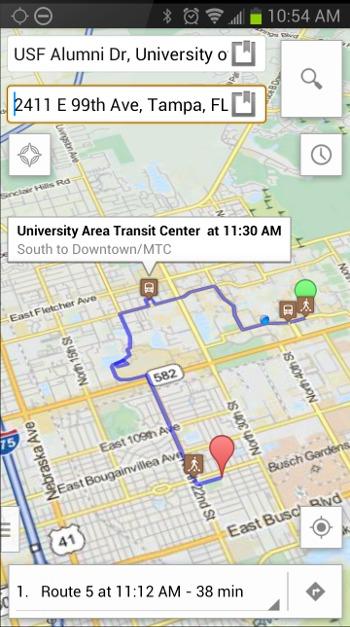 Packages
Version 2.1.5 (2017-04-20)
Android Versions:
Permissions:
8 Libraries detected:
Download (2.6 M)
Version 2.1.4 (2016-01-08)