UP-FCM Distributor
UnifiedPush Distributor using FCM (Google)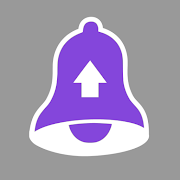 This is an UnifiedPush Distributor that uses FCM ("Firebase Cloud Messaging" aka "Google Cloud Messaging"). It works out of the box, you don't need to specify any server.

Anti-Features:
NonFreeDep: The application depends on a non-free application (usually Google Services) – i.e. it requires it to be installed on the device, but does not include it.
NonFreeNet: This application promotes or entirely depends a non-Free network service.
Packages
Version 1.4.0 (2022-09-21)
Android Versions:
Permissions:
46 Libraries detected:
Download (4.6 M)
Version 1.3.1 (2022-06-23)
Version 1.3.0 (2022-06-11)